Important Things Your Need to Know About TVC Post Production
In the present era, most businesses would often make use of a modern strategy that can help them in running and implementing their business. This holds true in the marketing arena that's often needed by any business in order to make itself known to the type of audience it aims to target. And of the varying business strategies that abound out there, TVC post production happens to be one of the most effective. But before getting in the way of picking it as your ultimate business solution, it really pays to learn a handful of information about it in the first place.
What is it?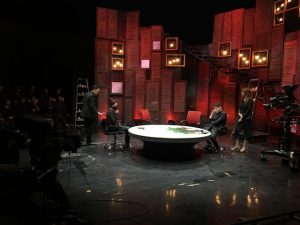 TVC is an acronym that means television commercials. This is basically a form of advertising which is often used by many businessmen in promoting their products, services, ideas, organisations, and individuals, using the television as the main medium. TVC production companies often create commercials that can last for ten seconds up to three minutes.
Who are the ones involved?
A TVC post production often involves a number of experts like sound engineers, editors, colourists, foley artists, and so on. Each of these professionals has its own set of responsibilities that need to be performed accordingly in order to come up with an effective output. And of course, these people follow some typical practices which are known to be universal across features, television, and other visual avenues. 
The different stages
Post-production often varies depending on the following aspects: budget, project size, and the arena or niche (film, television, video games) of a particular client. The following are the different stages of a TVC post production. These stages commonly pose as essential parts of a TVC process, and they relate mainly to film.
Picture editing

Creation of sound

Securing music or musical scoring

Sound mixing

Adding VFX or Visual Effects

Colour mixing: Paying with colours

Generation of graphics, credits, and titles

Grooming or prepping for distribution

Advertising the film 
The kind of project that you have in mind may not require using all of the abovementioned stages or procedures. There are procedures that may be turned around depending on the kind of TVC project you want. Creating one usually takes time and it can be a very exhausting task. But if you want to come up with something that's made professionally and you want it to appeal to your target audience, finding a trusted and reliable TVC production in Sydney is the key!
For your TVC post production needs, check out https://captiv8.com.au/.