From Weddings to Corporate Galas: Event Videography Styles in Melbourne
From capturing the intimate moments of weddings to documenting the grandeur of corporate galas, event videography in Melbourne showcases a diverse range of styles. A city known for its cultural diversity and vibrant events, Melbourne offers a dynamic canvas for videographers to craft memorable videos that tell unique stories. Whether you're in search of a videographer in Melbourne for a personal event or require the services of a corporate video company, you'll find a multitude of styles to choose from.
Wedding Videography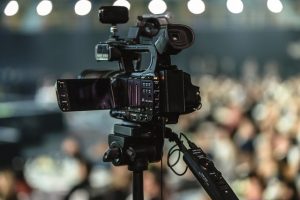 When it comes to capturing the essence of a wedding day, Melbourne's wedding videographers bring an artistic touch to their craft. Their work is all about preserving the romance and emotions of the special day. They use cinematic techniques, creative storytelling and breathtaking settings to create beautiful wedding videos. From candid moments to choreographed shots, the wedding videography scene in Melbourne offers a range of styles to suit your taste.
Documentary-Style Event Videography
For events that require a more factual approach, documentary-style event videography is a popular choice. This style is often used in corporate settings and focuses on presenting events as they happen, without dramatic embellishments. It's a great choice for capturing conferences, seminars and corporate galas in a straightforward and informative manner.
Cinematic Event Videography
Melbourne's vibrant culture and breathtaking landscapes make it an ideal backdrop for cinematic event videography. This style emphasises storytelling through dramatic visuals and editing techniques. Videographers use high-quality equipment to create a polished, film-like look. This style is a perfect fit for capturing grand corporate events and galas, as it adds a touch of glamour and sophistication to the videos.
Drone Videography
Melbourne's picturesque scenery, from the cityscape to the coastline, offers a unique opportunity for drone videography. This style provides sweeping aerial views and stunning perspectives that can elevate any event video. Whether it's a wedding ceremony against the backdrop of the Melbourne skyline or a corporate gala set against the bay, drone videography adds a sense of grandeur and scale to the footage.
Live Streaming
In the age of virtual events, live streaming has become an essential style of event videography in Melbourne. This technique allows people from all around the world to participate in events as they happen. Whether it's a wedding with guests unable to attend in person or a corporate conference that wants to reach a global audience, live streaming brings the event directly to viewers' screens.
Emotive Storytelling
Videographers in Melbourne often prioritise storytelling in their work. Whether it's a wedding or a corporate event, they focus on capturing the emotions and personal narratives that make each event unique. This style involves intimate interviews, heartfelt moments, and a strong emphasis on connecting with the audience on an emotional level.
Finding the Right Videographer in Melbourne
When searching for an event videographer in Melbourne or a reliable corporate video company to capture your special moments or corporate events, look no further than Big & Small Productions. With a strong reputation for delivering exceptional event videography services in Melbourne, they offer a wide range of styles to meet your specific needs. Whether it's a wedding, corporate gala, or any other event, their team of skilled professionals will work closely with you to create stunning videos that reflect the essence of the occasion.
In Melbourne, event videography is more than just recording moments; it's about creating timeless memories. No matter the style you prefer, Melbourne's videographers are ready to capture your special occasions with professionalism and artistry. Choose the style that resonates with you and entrust your memories to the capable hands of Melbourne's event videographers. Capture the magic, emotion and beauty of your event and relive it for years to come with a professionally crafted video.